A home for your gracious host's various projects and services.
---
Callisto Desktop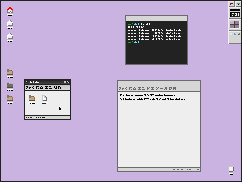 A MATE+FVWM-based X11 desktop in the vein of Mac OS and BeOS.
---
Command Classic Keyboard

A family of keyboards for Mac-like GUI environments, largely modeled after early (non-Extended) Macintosh keyboards.
---
Software Packaging
Supplementary and customized packages I make on an as-needed basis.